We are a film and theatre academy for artistic teens eager to participate in the advanced study of film and theatre acting, directing and writing. A Theatre Near U offers training in these disciplines at a level not found elsewhere in our community. It is a place where those who take their craft seriously can work with peers equally devoted and passionate.
Tony Kienitz – Artistic Director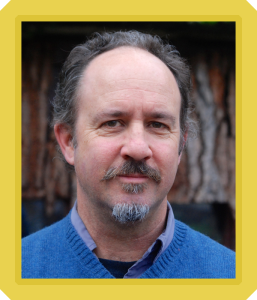 Tony Kienitz once placed sixth in Dramatic Interpretation at a National Forensic League tournament held in Alhambra, California (and he has the swell plaque to prove it.) But impressive examples of Tony's exploits and derring-do don't end there. By the time he'd left UCLA's theatre arts program to join The Grove Shakespeare Company, Tony had already acted/starred in nearly twenty student films, most notably, The Last Chance Dance (directed by his long-time colleague, Phil Joanou, and often considered one of the best student films ever made). Soon thereafter Hollywood beckoned and Tony spent a decade working primarily in film and TV, sharing screen time with the likes of Jack Lemmon, Carrie Fisher, William H. Macy and Kevin Bacon (yes, Tony is one degree away). His biggest credit of that era was a starring role in one of Steven Spielberg's Amazing Stories episodes, "Hell Toupee," (directed by Irvin Kershner). It was also during this period that Tony began to write. To make a long story short, cut-to-the-chase, get in late—get out early, Tony has since written numerous plays and screenplays, spent years as a feature writer for the Los Angeles Times, had a multi-year stint as editor of the magazine, California Gardener, and penned the quirky, off-beat gardening book, The Year I Ate My Yard. All of these diverse experiences have led Tony back to his theatre roots, wherein, since the early days of the Obama presidency, he has partnered with his wife to direct, write and produce theatre.
Tanna Herr – Producer/Director/Teacher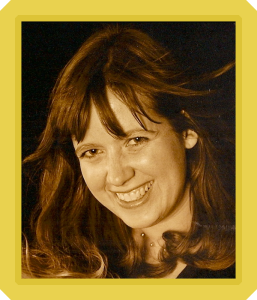 Tanna Herr began her theatrical career at the age of nine, delivering a stellar performance as the hindquarters of Cinderella's horse. Since this auspicious debut she's never looked back. Tanna received her Bachelor Degree at UCLA's department of Theatre Arts, earning commendations for directing and stage-managing. After graduating she acted professionally for many years, her first speaking role in the Michael J. Fox cult-classic, Teen Wolf. She continued acting in television and commercials with such actors as Andy Griffith and Martin Sheen. She performed in many stage plays as well, including a six-month Drama-Logue award-winning run of Charles Gordone's Pulitzer Prize winning play, No Place to be Somebody. Tanna then pursued her passion for directing by completing The American Film Institute's prestigious masters directing program. Tanna's short film, Mr. Willard Swallows a Fly, took her around the world to international film festivals, winning several awards along the way for Best Comedy Short. Her favorite stop was at the BBC short film festival in London (because they had the best tea). Tanna returned to the Bay Area seven years ago and in that time has directed over forty plays and musicals. Some of her favorites include Footloose at the Historic Hoover Theatre and Legally Blonde at Sunnyvale Players. She is thrilled to be directing/producing Body of Water for A Theatre Near U.
Pierce Peter Brandt – Vocal Director/Teacher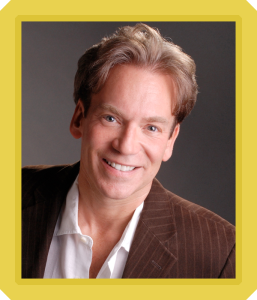 From regional theater to Broadway productions, chorus boy to leading man, cabarets to concert halls, Pierce has been there. He is a recipient of two DramaLogue (Backstage West) Awards and a Goodman San Francisco Critics Award, as well as numerous accolades from critics and audiences alike for his performances in leading roles across the US and Canada in Sir Cameron Mackintosh's original Broadway productions of Les Misérables and Martin Guerre (original New York cast), the national touring company of Jesus Christ Superstar, as well as in numerous productions at professional regional theaters throughout the country. As a concert soloist, Pierce has performed with Symphony Silicon Valley and is a frequent guest soloist with the California Pops Orchestra. As a teaching artist, Pierce is the founder of Performance Singing™, which provides private training, master classes, and workshops in song acting and performance for singers and actors, he is on the faculty at San Francisco's American Conservatory Theater, he is an instructor at TheatreWorks, and he has taught master classes and workshops for adults and teens at theatrical institutions throughout the country. In addition, he has been a member of the Artistic Staff of the Stanford University Department of Drama, and he is a vocal director and performance consultant for musical theater productions.
BOARD OF DIRECTORS
Tanna Herr                   President
Karen DeHart               Treasurer
Carola Vasquez            Secretary
Claire Geber
Jeanie Smith